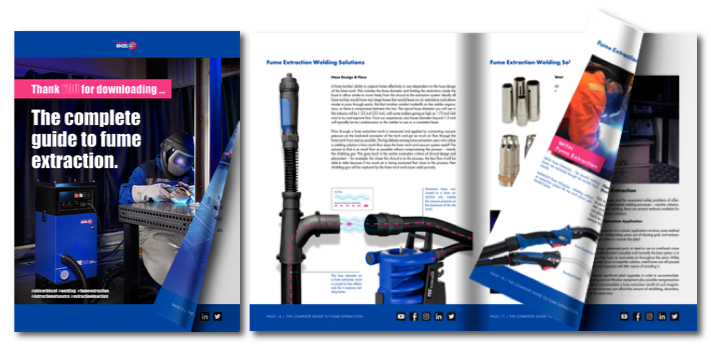 So you're thinking about making the change to fume extraction?
That's great! Your welders will appreciate it as will the rest of your employees.
Fume extraction – especially at the source – has been one of the more interesting and health conscience welding concepts to come around in quite a while, and with occupational health and safety only becoming more demanding from governing bodies, you might want to get ahead of the game as much as you can while protecting your workforce at the same time.
In this eBook we will cover topics like :
What is fume extraction?
What are the health benefits?
What are the different types of fume extraction solutions?
Frequently asked questions...
Plus much, much more...