Free eBook – The complete guide to fume extraction
No matter if manual or robotic welding - fumes are generated everywhere and many questions come up when dealing with fume extraction: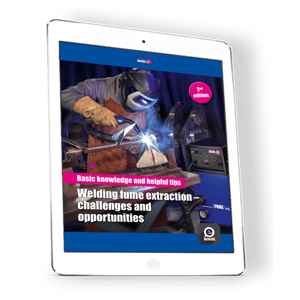 Why is fume extraction important?
Are fume extraction solutions expensive?
Do I have to change my current welding process?
Are there any legal requirements to consider?
Which alternatives are available on the market and what is the right solution for my welding process?
You will find answers to these and many more questions in our eBook – now as a completely revised 2nd edition!
The complete guide to fume extraction – compact and easy to understand. Because health protection concerns us all!
Just fill out the form and get your eBook for free!