On almost 30 pages our eBook gives you an introduction on Optical Seam Tracking in Robotic Welding and you will learn how you can optimize your production process and reduce costs long term.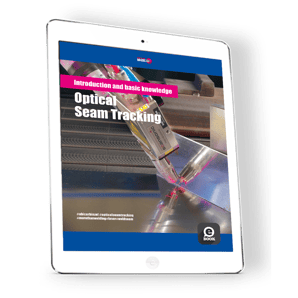 Inside you will find out:
What Optical Seam Tracking is and how it works
For what kind of applications it is the right solution
What you have to consider when deciding for a Seam Tracking System
How Optical Seam Tracking fits for your welding operation
How to recognize a good Seam Tracking System
Tips for Maintenance and Assembly
Discover how Seam Tracking has evolved over the past years, what possibilities it offers by now and how it can be used in a way that requires far less programming and technical know-how than you might imagine.
You are thinking about implementing optical seam tracking in your production? Then this eBook is the perfect start for you!
Fill out the form and get your eBook for free!