---
Quick Find: Bob Moffatt & Hjalmar Aguilo Meet and Greet | FABTECH Speaker Session | Live Demonstrations | New Products | Partner Exhibits
---

Meet and Greet
Bob Moffatt, Host and Personality - Weld.com
Tuesday, November 6 at 10am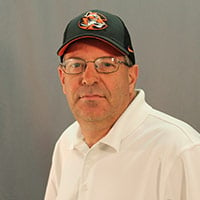 Not only is Bob one of the coolest old timers out there on Instagram and YouTube, he can lay down the smoothest weld bead you've ever laid eyes on - even doing it no look!
While Bob's main gig is Welding Instructor extraordinaire at Cowley College in Ark City, Kansas. But, you probably know him better as the Host and Personality of Weld.com, which boasts over 200k YouTube subscribers and churns out some of the best welding instructional video out there for welders of all skill level.
Whether it's Stick, MIG, TIG, or Plasma cutting, Bob can do it all and make it look a lot easier than it actually is. While his first love is welding pipe, there isn't a welding project Bob won't sink his electrode into, and he'll be ready to swap stories, give some of his patented sage advice, and drop a little knowledge on BINZEL torches (he is a fan!) for anyone who wants to drop by.
Add to Apple Calendar | Add to Outlook Calendar | Add to Google Calendar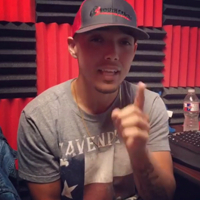 Hjalmar Aguilo, Host and Personality - WeldTube
Tuesday, November 6 at 1pm
The fastest growing YouTube channel out there for welding educational videos, Hjalmar puts the style to the substance weekly with his pipe welding tutorials on WeldTube.
As Welding Supervisor for South Coast Welding Academy in Houston, Texas, Hjalmar is all about training the next generation of welding professionals in the red hot Houston welding area - where oil and pipe welding in Stick, TIG, and MIG process are king.
Beyond the branch tests, boiler plate tubing, and Arkansas Bell Hole testing, Hjalmar and the folks at WeldTube engage their fans constantly with live Q&A's, Days in the Life, Events, Mashups with other YouTube weld stars, and field trips.
Hjalmar will be dropping by the BINZEL Booth on Tuesday afternoon to talk shop, answer questions, and give you his verdict on some of the BINZEL welding torches, which he's showcased multiple times on his WeldTube channel.
Add to Apple Calendar | Add to Outlook Calendar | Add to Google Calendar
---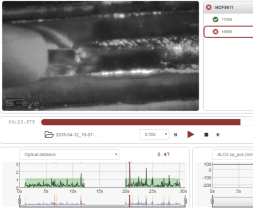 FABTECH 2018 Speaker Session
"Advancements in integrated optical quality monitoring systems for laser welding and brazing"
Jason Woolley, Key Accounts Manager - Laser Group
One of the most important aspects of producing component parts for manufacturing is knowing the end result meets the welding/brazing specification. In the past this was attempted by utilizing process emission technology. Ultimately when this technology failed, a human inspector was added to ensure quality.
Fast forward to today where machine learning solves this problem by monitoring the weld/braze result the same way a human does, using their eyes. Learn about this exciting new real time technology that actually ensures quality and reduces the need for inspectors.
Add to FABTECH Session Calendar | Add to Apple Calendar | Add to Outlook Calendar | Add to Google Calendar


---
LIVE Demonstrations of our ROBOTIC SYSTEMS and Fume Extraction solutions
This year's FABTECH will feature more live demonstrations at the ABICOR BINZEL booth than ever before!
1. Live Welding Cell featuring ABIROB® Cyclone® Endless Rotation MIG, Gas Management Solution EWR 2, and Torch Cleaning Station TCS Compact
If your welding operation is suffering from needing more cycle time, this live demonstration of the ABIROB Cyclone is one you cannot miss! Featuring true 360-degree rotation of the swanneck independent of the cable, the Cyclone torch can reach in and around the part and get back to the home position with virtually no stress to the torch cable.
Improved cycle time and increased cable life. Combine the Cyclone with the Gas Management Solution EWR 2 - which saves 40% or more on Shielding Gas consumption, and the easy to use TCS Compact torch cleaning station, and you will have a welding cell that is fast, cost-efficient, productive, and durable.
Live demonstrations will occur hourly and on request each day throughout the show. Add us to your show itinerary here.



2. Live Seam Tracking and Torch Exchanges featuring TH6D Optical Seam Tracker and the TES Torch Exchange System for ROBO WH Torches
If you are one of the many ROBO WH torch users and are looking for an improved and faster way to change out swannecks to keep production moving, this year ABICOR BINZEL will show live the new Torch Exchange Station TES. There isn't a more reliable water-cooled torch in welding automation than ROBO WH.
From it's resistant cable to the sturdy front module to it's robust swanneck, manufacturers all over the world depend on ROBO WH to deliver every day - and it always gets the job done. And now with the addition of the TES exchange station, the ruggedness of the WH combines with fast exchanging of the front end neck to make for an unmatched automated welding operation. See how fast and effective it can be.
Live demonstrations will occur throughout the day each show day. Add us to your show itinerary here.



3. Robot Gantry System AutoGuide with ABIMIG® SpinArc® Machine Torch and TH6D Optical Seam Tracker
Live demonstrations will occur throughout the day each show day. Add us to your show itinerary here.

4. Simulated demonstration of the Gas Management Solution EWR 2 and it's Data-acquisition Software
See all of these features and more at the ABICOR BINZEL Booth daily. Add us to your show itinerary here.


5. Simulated demonstration of smoke extraction with the NEW Fume Extraction Cyclone unit
Demonstrations of the FEC unit will be available daily and on request with our xFume™ MIG torch. Add us to your show itinerary here.

---
NEW Products!
Beyond our live demonstrations, we'll be showing several new products for this year's FABTECH Show:
Gas Management Solution EWR 2 Net
FEC Fume Extraction Cyclone:
Strong and portable fume extraction with increased static pressure and more easy of maintenance. The FEC fume extraction cyclone features a permanent filter that is simple to access and a wheeled assembly that allows it to move around easily around the shop. Use with the industry xFume™ fume extraction torch (pictured) with it's hi-flow smoke capture action.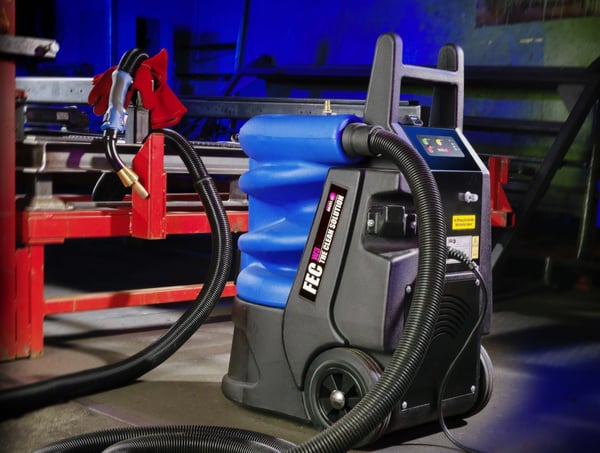 ABI-CAR Hard Automation Tractor Systems:
A portion of our new Hard Automation product line will be debuted in North America for the first time as FABTECH 2018! See the new ABI-CAR Tractor System will oscillation features, as well as multi-axis slides.

Add us to your show itinerary here.


---
Partner Exhibits
Beyond our own booth, ABICOR BINZEL invites you to visit the booths of several of our preferred partners who will be featuring ABICOR BINZEL welding technology as part of their own booth experiences:
Thermacut, Inc. - Booth C12328
Sharing the ABICOR BINZEL booth space once again this year will be the laser, plasma, and oxy-fuel solution provider Thermacut, Inc. Thermacut will debut their new line of 400 amp consumables for Hypertherm® 400 XD cutting torch system for increased consumable lifespan and performance. Fiber-laser consumables for both major North American laser manufacturers will also be showcased.
This year, Thermacut will be showcasing it's premium consumable offerings for all of these welding processes, as well as showing their EX-TRACK® portable cutting system for both oxy-fuel and plasma processes. This portable CNC system will be featured as a simulated demonstration at the Thermacut booth.

Visit the Thermacut FABTECH Exhibitor Page here

CANTESCO® Welding Chemical Products - Booth C12328
Visit the Cantesco FABTECH Exhibitor Page here

Novarc Technologies - Booth C13542
Visit the NovArc FABTECH Exhibitor Page here

Har-Bach, Inc. - Booth 12528
HBI is a consortium of Companies and Products delivering the latest manufacturing tools, equipment, systems and controls to the fabrication industry.
PathFinder®, a Har-Bach, Inc. product, features the 3-beam, plug and play seam tracker TH6D. Optical seam tracking systems for automated welding processes. Also featuring the ABIMIG SpinArc machine torch.
Also featuring Fit Up Gear®, with a variety of fitting aids, tools, clamps, safety items, and lighting.
Visit the Har-Bach FABTECH Exhibitor Page here